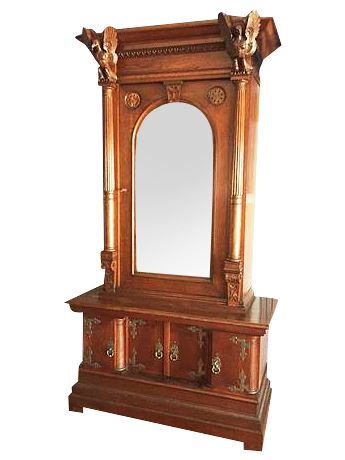 Sold archive
1887 german gun cabinet by J.P. Mork
By J.P. Mork's, this rare 1887 gun case was fabricated in two solid wood pieces, top and bottom. It has a lush green felt interior, original key and hardware and a regal carved eagle details - interior lighting was added. The cabinets below include 3 shell trays and storage.
Original label attached.
measures 48 1/4" x 92" x 21 1/2"